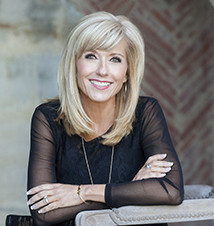 Dear Brothers in Christ,
A few years ago I told my friend, Ed Stetzer, that, whenever he hears the news that I'm on my deathbed, he's to elbow his way through my family members to interview me about what it's been like to be a female leader in the conservative Evangelical world. He responded, "Why can't we do it before then?"
"Because you know good and well what will happen," I answered. "I'll get fried like a chicken." After recent events following on the heels of a harrowing eighteen months, I've decided fried chicken doesn't sound so bad.
I have been a professing Evangelical for decades and, at least in my sliver of that world, a conservative one. I was a cradle role Southern Baptist by denomination with an interdenominational ministry. I walked the aisle to receive Christ as my Savior at 9 years old in an SBC church and exactly nine years later walked the aisle in another SBC church to surrender to a vocational calling. Being a woman called to leadership within and simultaneously beyond those walls was complicated to say the least but I worked within the system. After all, I had no personal aspirations to preach nor was it my aim to teach men. If men showed up in my class, I did not throw them out. I taught. But my unwavering passion was to teach and to serve women.
I lack adequate words for my gratitude to God for the pastors and male staff members in my local churches for six decades who have shown me such love, support, grace, respect, opportunity and often out right favor. They alongside key leaders at LifeWay and numerous brothers elsewhere have no place in a larger picture I'm about to paint for you. They have brought me joy and kept me from derailing into cynicism and chronic discouragement amid the more challenging dynamics.
As a woman leader in the conservative Evangelical world, I learned early to show constant pronounced deference – not just proper respect which I was glad to show – to male leaders and, when placed in situations to serve alongside them, to do so apologetically. I issued disclaimers ad nauseam. I wore flats instead of heels when I knew I'd be serving alongside a man of shorter stature so I wouldn't be taller than he. I've ridden elevators in hotels packed with fellow leaders who were serving at the same event and not been spoken to and, even more awkwardly, in the same vehicles where I was never acknowledged. I've been in team meetings where I was either ignored or made fun of, the latter of which I was expected to understand was all in good fun. I am a laugher. I can take jokes and make jokes. I know good fun when I'm having it and I also know when I'm being dismissed and ridiculed. I was the elephant in the room with a skirt on. I've been talked down to by male seminary students and held my tongue when I wanted to say, "Brother, I was getting up before dawn to pray and to pore over the Scriptures when you were still in your pull ups."
The rest of the letter can be found HERE.