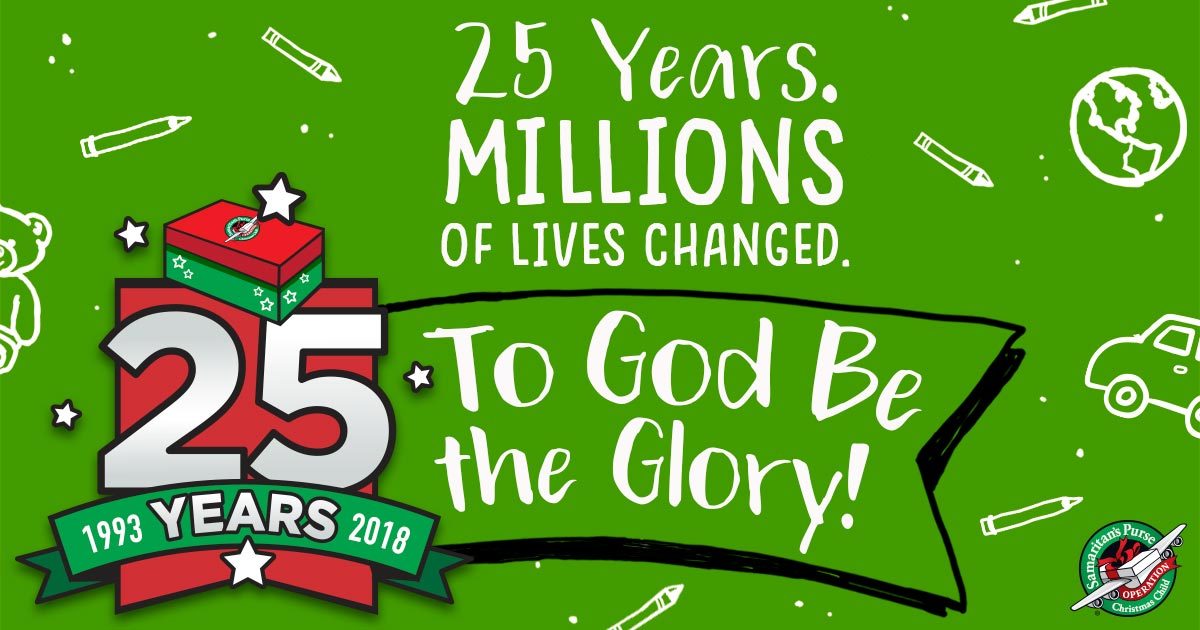 Samaritan's Purse marks 25 years of Operation Christmas Child! WBC has been participating in this world wide shoebox gift project of Samaritan's Purse for many years. The concept is simple: get a standard size shoebox, fill it with assorted gifts for a child, add a donation to cover shipping, and drop it off at designated collection sites. These boxes are shipped to needy children all around the world.
This year WBC will have a shoebox packing party so we can work as a group in filling the boxes. Individuals will bring in multiples of specified items that we will pool and distribute into shoeboxes according to gender and age requirements.
Empty boxes will still be available for individuals to take and fill on their own. Get involved! You can also pack a box online any time of the year on their website.
National Collection Week is November 12-18, 2018. For more information check the Samaritan's Purse website (click here)