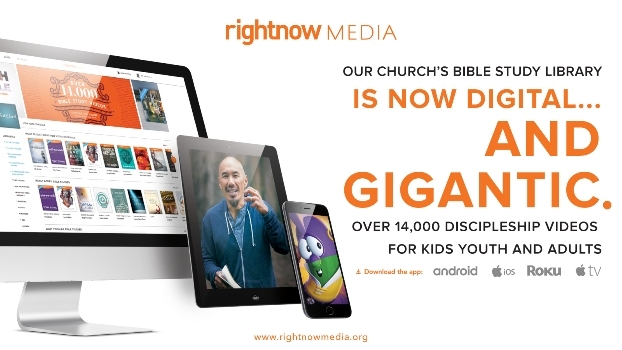 Our church now has a three month trial access to an extensive, new video library called RightNow Media!
It's like the "Netflix of Video Bible Studies" and has a HUGE library of faith-based videos that you can access whenever and wherever you want—on your phone, iPad, computer, or at home on your TV.
Just contact Brian or the office and we will send you an e-mail invitation.
Please make use of it during this time and let me know if you find it helpful, thanks.
https://www.rightnowmedia.org/