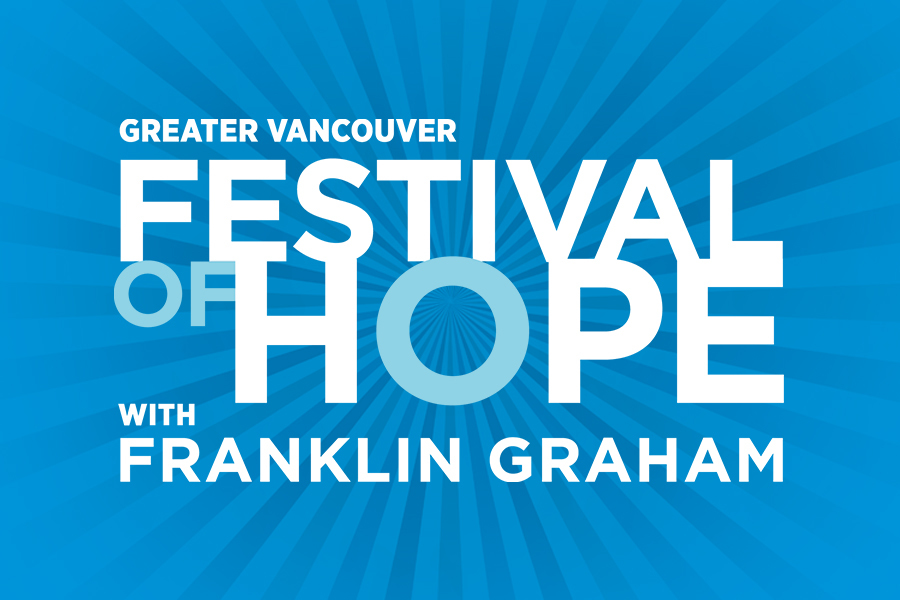 The Billy Graham Evangelistic Association of Canada wants to offer Greater Vancouver Area residents something that will satisfy their deepest longings—a relationship with Jesus Christ.
The Festival of Hope is a multi-phase initiative spread over several months that includes prayer, training, Community Action Projects, and many opportunities for evangelism.
The ministry culminates with a three-day festival from March 3 to 5, 2017 at the Rogers Arena. Intended to draw thousands of people to hear the Good News of Jesus Christ, each evening will feature Christian musicians, testimonies, and the Gospel message from Franklin Graham.
People who are interested in serving as councelors during the event need to complete the 3 day Christian Life and Witness Course. The brochure with dates, times and venues for training is attached hereunder in PDF form.